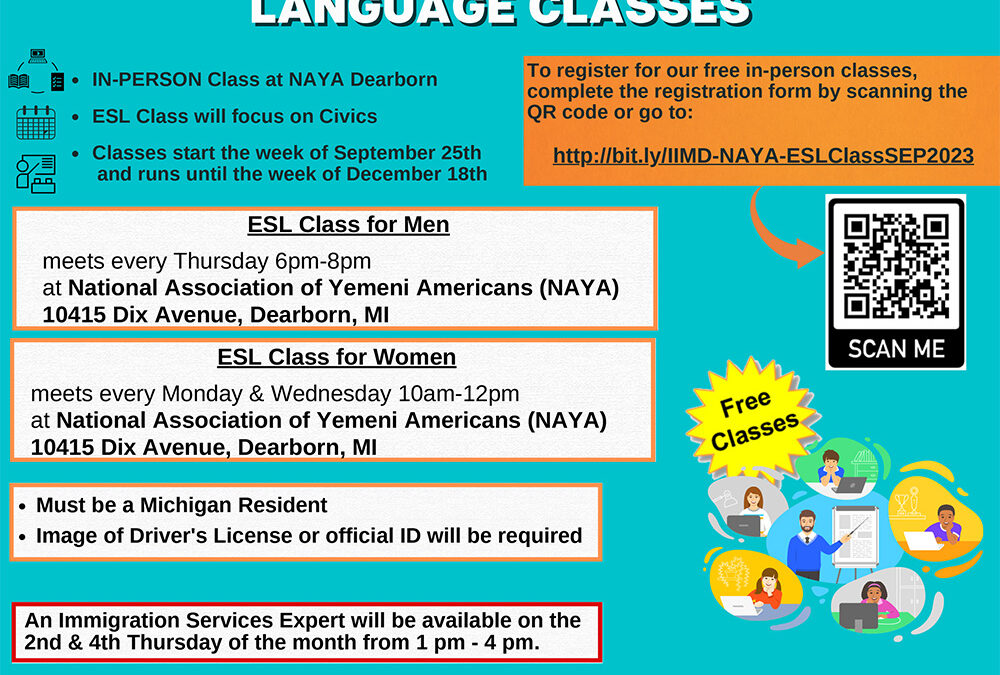 English As a Second Language Classes( ESL) Classes will start the week of September 25th and run until the week of December 18th. To register for our free classes, complete the registration form by scanning the QR code below or go to the following link...
read more

Hamtramck, MI: On Friday, June 30th 2023, elected officials and friends of the American Association of Yemeni Americans (NAYA) gathered to officially open the NAYA Behavioral Health and Human Services in Hamtramck. The office will be shared with State Representative...
read more
We're Ready to help.
Subscribe to Recieve
News and Events
10:00 AM - 5:00 PM  Mon, THUR & SAT
THERAPY APPOINTMENTS: FRIDAY AND SUNDAY BY APPOINTMENT
10415 Dix Ave
Dearborn, Michigan, 48120
P.O. Box 7399
If you are experiencing a medical emergency, please call 911 or go to the nearest emergency room.